NEW CAMPUS
Carson Location
1600 Snyder Ave in Carson City.
SUNDAYS 10AM | Starting December 10th 2023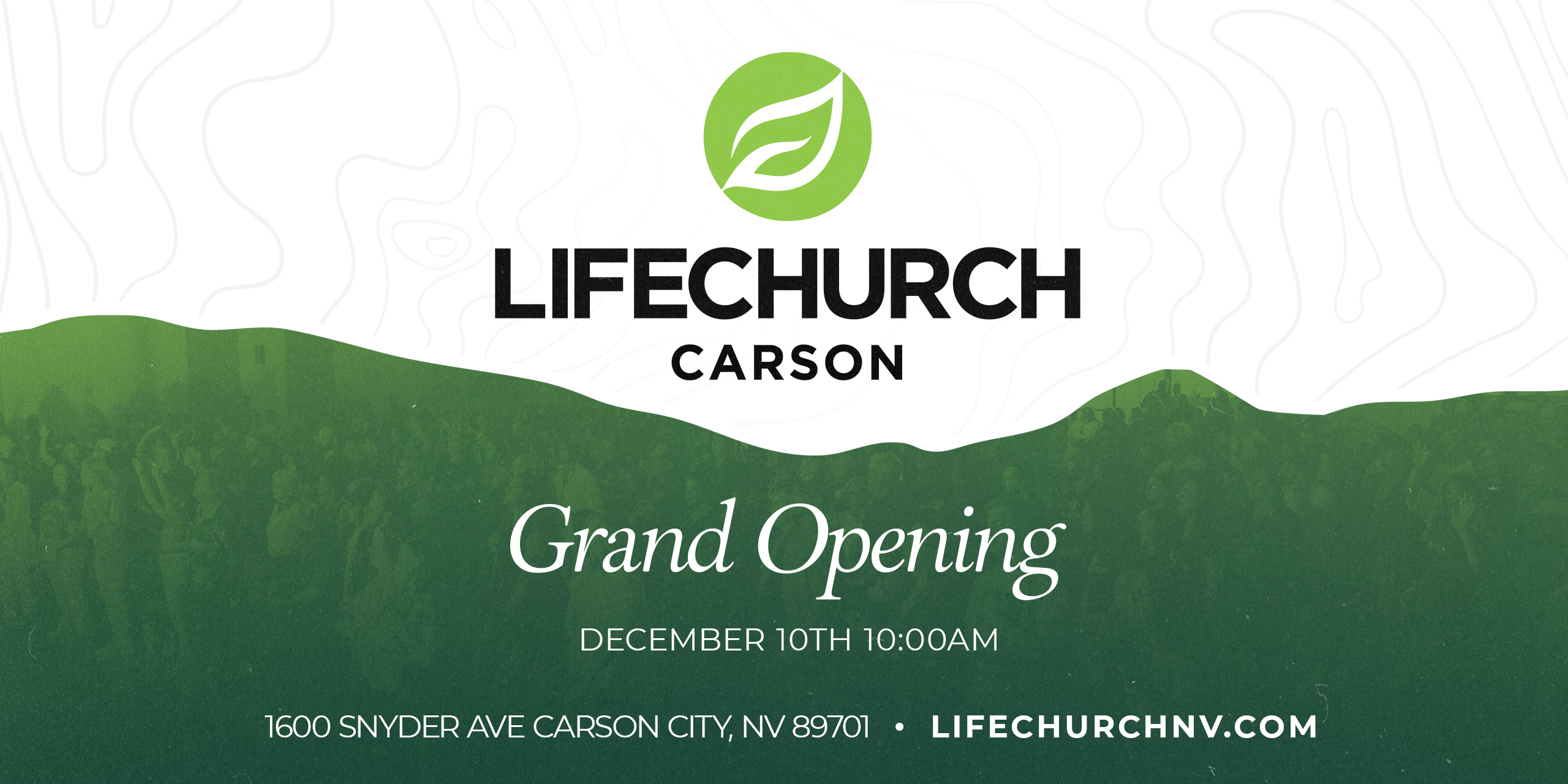 We are thrilled to announce the launch of the new LifeChurch Carson City campus. This exciting new campus will be a place where people can come together to worship, to learn, and to grow in their faith. With 40,000 square feet of space, we will have plenty of room to minister to the community and to provide a safe and nurturing environment for children to learn and grow.
We believe that God has called us to plant this new campus in the heart of Carson City, to meet the spiritual needs of this community and to be a beacon of light in a world that can sometimes feel dark and uncertain. That's why we are committed to serving this community, to meeting the needs of those around us, and to being a catalyst for positive change. We are already partnering with a local preschool, private school, and home school co-op to make use of the campus during the week, providing a safe and nurturing environment for children to learn and grow. We are excited to see how God will use this new campus to make a difference in the lives of those around us.
We invite you to join us on this exciting journey of launching a life-giving campus in Carson City.
Stay connected with the LifeChurch Carson City campus by subscribing to our email list! By signing up, you'll be the first to know about upcoming events, opportunities to get involved, and other exciting news. Plus, you'll have the chance to connect with others in the Carson City community and grow in your faith. Don't miss out on this chance to stay in the loop and be a part of what God is doing through LifeChurch in Carson City. Subscribe today!